Bawu

Samples libraries for Kontakt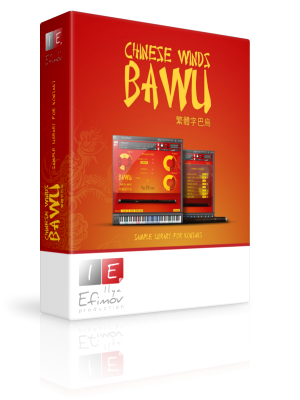 User manual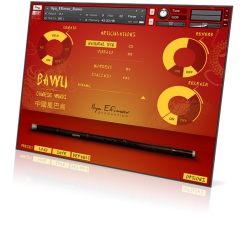 The bawu is a Chinese wind instrument. Although shaped like a flute, it is actually a free reed instrument, with a single metal reed. It is played in a transverse (horizontal) manner. It has a pure, clarinet-like timbre and its playing technique incorporates the use of much ornamentation, particularly bending tones. The bawu likely originated in the Yunnan province of southwest China. It has become a standard instrument throughout China, used in modern Chinese compositions for traditional instrument ensembles.
Although the bawu is still predominantly performed in China, it has in recent years been adopted by European composers and performers. Rohan Leach from England, Raphael De Cock from Belgium, and Herman Witkam from the Netherlands have all taken the instrument in new directions. The musician Guo Yue, who now resides in England, has long promoted the instrument and plays it on all of his recordings.

Our bawu library will allow you to imitate virtually anything that a real bawu could play. We recorded intervals for up and down legato articulations in two variants: normal legato and glissando. We have provided the ability to vary the dynamics of the instrument to convey a wide, detailed range of expression from pp to ff. Natural vibrato may be added to the sound at any time. Staccato articulations provide added realism by means of a round-robin algorithm. Users can reassign keyswitches and midi-controllers, then save the changes to a user preset. Default settings are easily restored at any time.(See "Preset" section).
FEATURES
240 Mb NCW converted format, 44,1 Hz \24 bit, stereo
2 natural legato types: normal and glissando
7 different articulations
Realistic dynamic from p to f
Round-robin staccato
Control of realistic vibrato
Reassignable keyswitches and midi-controllers
3 modes of legato performance
Detune vibrato keys
REQUIREMENTS
Native Instruments full retail Kontakt 5.3 +
Windows 7 or 8, Intel Core Duo or AMD Athlon 64 X2, 4 GB
Mac OS X 10.6, 10.7 or 10.8, Intel Core 2 Duo, 4 GB
300 MB free disk space